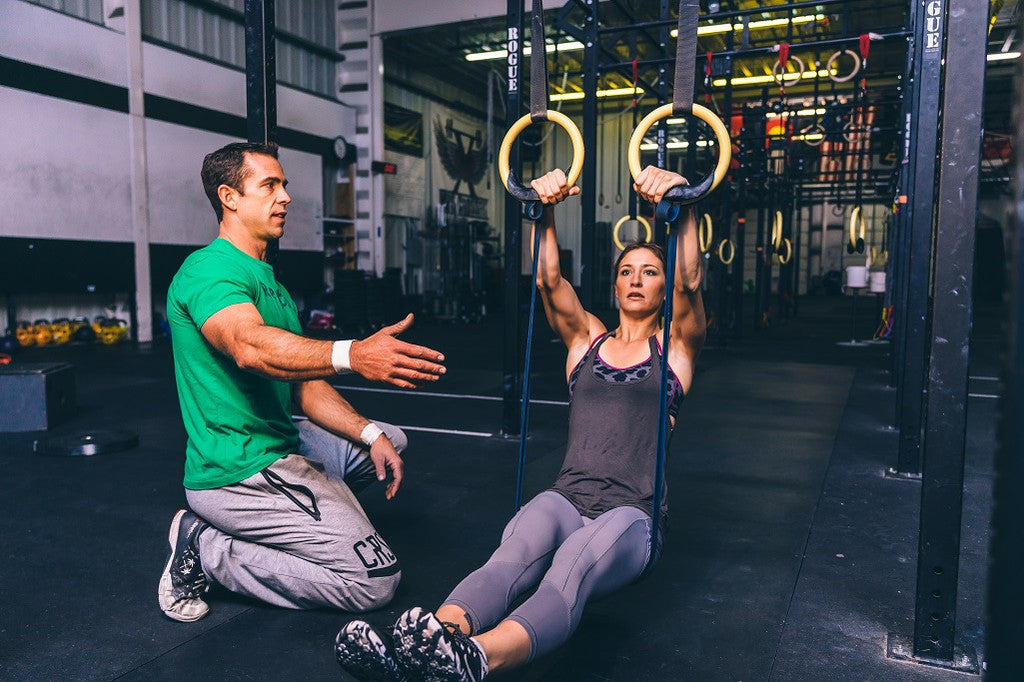 For All Ability Levels
Easy to follow drills for the beginner athlete just starting to progress towards the muscle up as well as intermediate and advanced drills for athletes looking to improve or string together multiple muscle ups. For coaching multiple students in group classes, False Grips can quickly change out between rings at different heights for more efficient instruction.
Learn More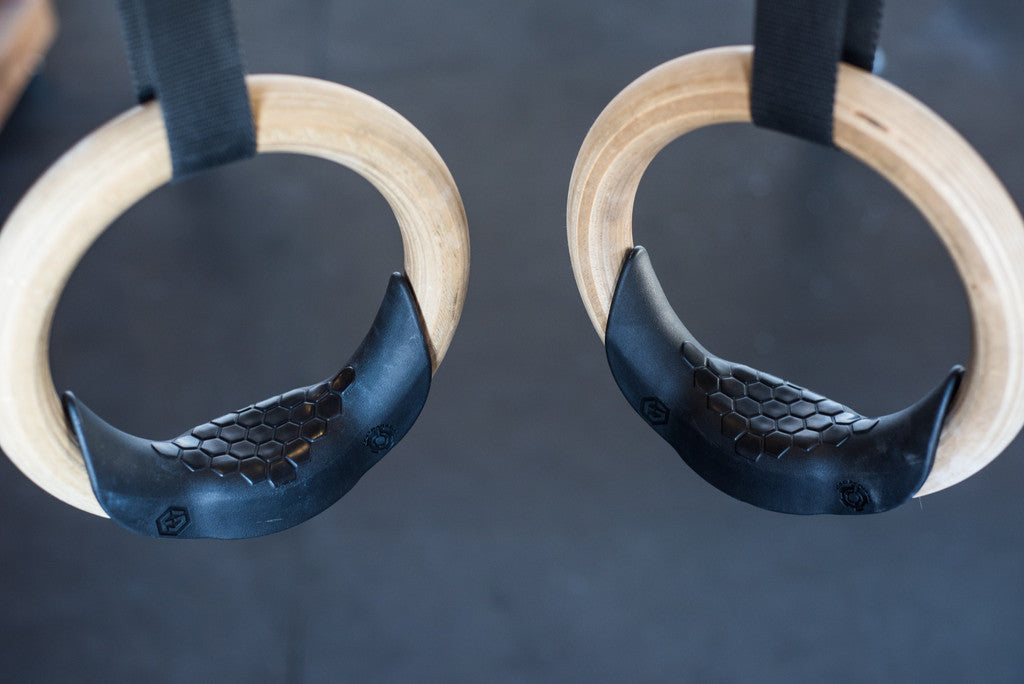 Train Better
The comfortable design allows for more contact with the surface of the palm and heel of the hand which reduces skin irritation and ripping - making for a comfortable and stable grip. With the improved grip, you increase muscle activation of the forearms, biceps and triceps for a stronger pull.
Learn More
Features
False grip assist platform

Patent pending platform balances the heel of the wrist on the center of the rings while doing the required false grip maneuver during strict muscle up training.

Rip less and drill more

Ergonomic and textured design allows for a comfortable false grip while providing the necessary friction for a stronger transition over the rings.

Lifetime warranty

Made of high-density rubber that will not bend, break or crack no matter how hard you train on them.

Easy to follow drills

Provided drills and videos will progress you through your sticking points to earn your muscle up.

Great for all skill levels

One size fits all and quickly inserts into a standard set of gymnastic rings for skill work or a WOD.

"No mess" band attachment

Patent pending band cutout allows ¼' to 1" rubber bands to be quickly and conveniently attached for specific muscle up drills.